已加入

3/16/09
訊息

4,053
互動分數

26
點數

48
【軟體名稱】:Windows 7 Loader 1.7.3 (by Daz)
【軟體語言】:英文
【軟體分類】:打破窗戶
【檔案大小】:1 MB
【檔案類型】:7z壓縮檔【
WinRAR v3.90 繁體中文正式版 (32bit + 64bit + Protable)
】
【解壓密碼】:***回覆後可見***
【官方網頁】:球棒大聯盟

Features
Can be run as a standalone, just move the executable to wherever you like
Maintain your own list of serials, future or current (comes with allot of preset keys)
Add your own certificates and SLIC's
Automatically finds an available drive letter (if required)
Installer and uninstaller built in as standard
Checks your Windows version and build before install
Automatically finds your active boot partition
Works on all languages
Works alongside hidden partitions
Works on Windows 7, Vista and Server 2008 editions
Support for bios modded users
Argument support for silent installs
You can use this tool to activate your Windows 7/Vista ISO by editing setupcomplete.cmd
Improves Windows 7 boot time on a Mac
about:
This application started off as a proof of concept. Everyone at the time I made this was using batch scripts as the back end to their activation techniques and although batch file installation worked it's success rate was poor when compared to my demo application.
The goal of my program at the time was simple, prove that an application can do everything the batch file can do but in a controlled easy to use way with little to no errors. Not only that though but to show that you can display useful system information and options to the user which a batch file simply can't do.
This program to this very day is still the only fully coded API driven application that handles it's own errors and depends on itself. It's the original program based loader and it's arguably the best loader based program to get you activated out right now with over 10,000 downloads and counting and a strong fanbase behind it.
Whats the goal of this program?
To activate you in a clean and simple way without putting a load of buttons and checkboxes on your screen and expecting you to know what to do. It's all about keeping it simple!
What makes this different from every other loader out at the moment?
It's the only fully coded API based loader application, this means it cuts out the middle man (.NET framework) and can handle everything on it's own. This increases reliability and is considered the professional coder approach.
So whats the advantages and why should you care?
With me building this loader as an application I can access system details and create declares for many of the functions. This means anyone that uses this loader should have a greater chance of success!
Whats the differences between each loader option?
Each option uses a slightly different method to get you activated, of course the custom menu.lst option should be ignored unless you know what you're doing.
OK so how do I run it?
In general you simply press Install!
I activated Windows 7 and now I want to activate Windows Vista, why isn't it working?
Use the uninstall option while on Windows 7 and reboot into Windows Vista. Next install your selected cert/slic in Windows Vista and then reboot back to Windows 7 and click install.
Activation failed, now what?
Try again with one of the other loader options, maybe one of them might just work for you.
Application integrity checking?
Hover your mouse over the green, amber or red icon towards the bottom right of the window to see the information.
I should note that even if the icon is green someone might have found a way around it so it's worth checking that the applications path is always the same as the location from where you launched the application. You should also check that the MD5 matches the MD5 found online.
Version 1.7.3
Improved free drive letter assignment
Corrected some grammar
Added random SLIC encryption support, this means everyones SLIC will have a unique encryption
Added GRLDR file size randomization
Added GRLDR v0.97-DAZ+SEC-R2. This is just a minor version to support the random encryption
Added SLIC table detection (BIOS mod and software, it can tell the difference)
Added support for Advent, Medion and Nokia
Added various new OEM SLP serials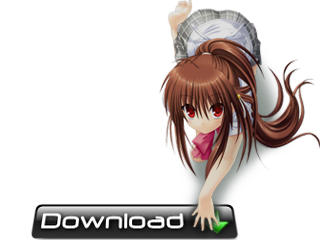 Windows 7 Loader 1.7.3 (by Daz) Windows 7 Loader 1.7.3 (by Daz) Windows 7 Loader 1.7.3 (by Daz) 如果你覺得本軟體好用的話請點一下右下角的

↘
感謝支持!也別忘了支持正版唷!