已加入

3/16/09
訊息

4,017
互動分數

25
點數

38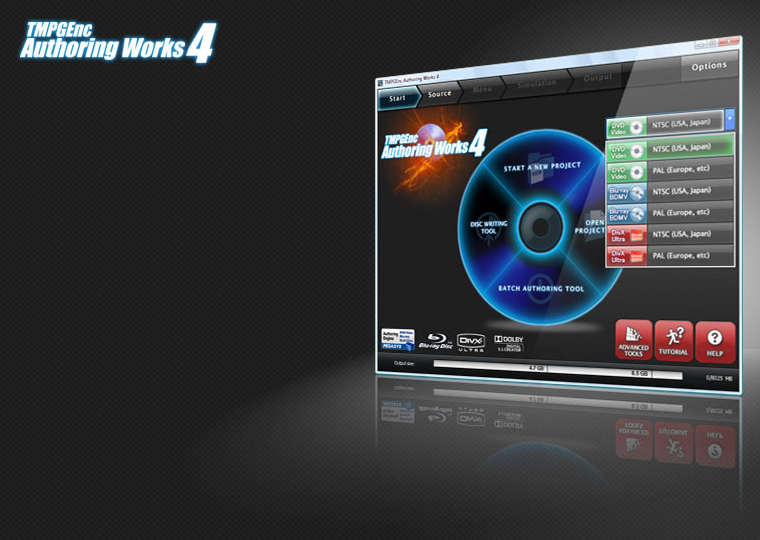 【軟體名稱】:TMPGEnc Authoring Works v4.0.6.28 Retail
【軟體語言】:英文
【軟體分類】:影片視訊編輯製作
【檔案大小】:109 MB
【檔案類型】:RAR壓縮檔【
WinRAR v3.90 繁體中文正式版 (32bit + 64bit + Protable)
】
【解壓密碼】:***回覆後可見***
【官方網頁】:
http://tmpgenc.pegasys-inc.com/en/product/taw4.html

最強大的DVD制作軟體TMPGEnc DVD Author不僅可以將通過電腦錄制的電視節目,通過各種影片編輯軟體制作的數碼影片文檔,家用DVD或硬盤錄像機錄制的電視節目作為素材,支撐您原創的視訊DVD,同時還支持制作DivX ULTRA光盤。
在前版本TMPGEnc DVD Author 3.0 的基礎上、強化了重要功能,並增加了眾多新功能。是一款既適用于初學用戶也使專業用戶感覺得心應手的產品。
■易懂易用的用戶界面
■豐富多樣的菜單模板
■選單中兼有筆記功能
■支持字幕編輯和輸出輸入
■通過我公司獨自技術SmartRendering實現的精確到畫格的剪輯功能節省最多的再編碼時間(DVD/DivX)
■轉碼(Transcode)處理整合輸出數據量提高光盤使用效率(只適用於DVD-Video)
■支持單面雙層DVD±R 的 DVD-Video 刻錄制作
■支持 DivX ULTRA 數據輸出以及在 DVD/CD 上的刻錄
Full Featured:
• Input MPEG-1/2, AVI, WMV, QuickTime, DivX, MPEG-4/H.264, AVCHD, DV/HDV, DVD-VR, DVR-MS video files and author to DVD-Video, Blu-ray (BDMV), and DivX Ultra formats.
• Camcorder AVCHD/HDV/DV video input support.
• Creates high quality DivX video.
• Edit out unwanted scenes or commercials.
• Create interactive menus from templates or make your own custom menus.
• Add or edit subtitles.
• Make your own slideshow DVDs and Blu-ray Discs in standard or high definition.
• Apply audio filters such as gap correction, noise reduction, and fade-in/out.
• 5.1 Dolby Digital Surround sound input/output.
It's Better With Blu. Plus more new features.
• Author your favorite AVCHD, HDV and DV camcorder footage to the high-capacity Blu-ray Disc format.
• Create HD menus complete with pop-up menus that you can access during playback.
• Or how about making your own HD slideshows? It's all possible with Blu-ray Disc.
Changes in Version 4.0.6.28 - September 30, 2009:
Fixed When in PAL DVD-Video mode with Smart Rendering prioritized (automatic setting), fully re-encoded materials would have a non-standard GOP length.
Fixed AVCHD files generated by a camcorder would not be imported entirely.
Fixed When decoding an invalid AAC stream, the decoding would stop after the affected position.
Fixed Some outputted non-standard DVD-Video or DVD-Video headers containing garbage data could not be imported correctly.
Fixed Some non-standard MPEG-4 files could not be imported correctly.
Fixed An insufficient memory error would occur when encoding the biggest WMV clip registered in the Source stage.
Fixed Audio formats other than LPCM or MP3 in a AVI/Wave material file would not be decoded during a seek action, and could also cause an audio gap.
Fixed The framerate in the Output settings of the General menu settings would sometimes not display properly.
Fixed When outputting in BDMV mode, the Pop-up menu preview would appear even when the preview was disabled.
Fixed In the Global menu editor, the menu part selected when choosing the process is now used as the initial setting.
Fixed In the Menu item tool's background picture creation, the user's selected picture is now checked against its ratio instead of its size and displays a corrected error message.
Fixed In the track menu settings window, checking the "Use local settings for this track menu" would sometimes not allow the Motion menu "Loop motion / audio" to be enabled.
Fixed Some parts of an imported TMPGEnc DVD Author 2 project menu would not appear.
Fixed Outputting in BDMV with a track format of 1280x720, 1440x1080 or 1920x1080 at 24 fps would actually output at 25 fps.
Fixed In BDMV, overlapping subtitle timings would produce blinking. (On the PlayStation 3, use system version 2.6 or newer to playback your BD.)
Fixed After increasing the layer break point possible position search area for Dual-layer media, an insufficient volume size error would appear.
Fixed When using the Audio volume uniformization filter in Average mode, the audio volume would be at the maximum at the beginning.
Fixed In the Output stage, the verifier now checks if the total length of the tracks is within the standard.
Fixed The DVD-Video/VR subtitle color processing algorithm has been improved, allowing better color change when several colors are used.
Fixed The verifier would display an error message when linking XDVD-type Smart Rendering clips and full rendering clips.
Fixed The seek bar in the audio filter preview window would not receive the focus when the window was displayed.
Fixed In the Preferences, the video pre-load cache maximum size is now 512 MB instead of 1024 MB.
Fixed The warning message content has been changed when a track contains only MP2 audio.
Fixed Other minor fixes.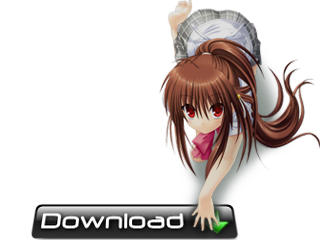 TMPGEnc Authoring Works v4.0.6.28 Retail TMPGEnc Authoring Works v4.0.6.28 Retail TMPGEnc Authoring Works v4.0.6.28 Retail 如果你覺得本軟體好用的話請點一下右下角的

↘
感謝支持!也別忘了支持正版唷!