已加入

3/16/09
訊息

4,017
互動分數

25
點數

38
【軟體名稱】:EASEUS Partition Master v5.8.1 Server Edition
【軟體語言】:英文
【軟體分類】:硬碟磁區管理合併分割調整重劃
【檔案大小】:42 MB
【檔案類型】:RAR壓縮檔
【解壓密碼】:***回覆後可見***
【官方網頁】:
http://www.partition-tool.com/easeus-partition-manager-server/

有沒有遇過磁碟大小分配不均的情況,或是磁碟D:用完了,而 E:還空一大堆,這時後,就需求磁碟分割管理工具的幫忙。
這個軟體和有名的 Partition Magic 的功能差不多,但是這是最新的 5.8.1 版,而且是 Server版,正式支援Windows 7。
這個軟體有免費的版本,但免費版本只能支援 32位元作業系統,如果有 64位元的作業系統就需要這個版本了。
另外,依小弟的經驗,就是幫別人「整理」電腦時,常常需要同時幫忙調整分割,又不想重灌系統,或是刪除資料時,這樣的軟體就很有用。
新版5.8.1可以把動態分割區轉換回基本分割區喔!:MMM:
EASEUS Partition Master is comprehensive hard disk partition tool and system optimization software for Windows-based administration without data loss.
Both basic and advanced partition operations can be done by this partition software.
It is provided to optimize the performance of server or non-server machines including latest Windows 7 by extending the system partition.
To Create, Delete, Resize/Move, Copy, Merge, Split or Format partition is also easy to realize.
Free partition manager for HOME USER ONLY supports Windows 2000/XP/Vista/Windows 7 (only 32 bit). With it you can extend system partition without reboot to optimize the performance of the computer and solve low disk space problems, Create partition for different use, Copy partition to protect our data, and do more basic and advanced partition operations.
What's more, the freeware works perfectly with hardware RAID and laptops like HP, Dell, etc.
Your data is completely protected during all operations.
Why not free download this free magic partition software and enjoy it like the commercial partition program?
If your computer is running 64 bit Windows systems, please check Professional or Server editions.Supported hard disk type: IDE, SATA, SCSI, USB removable disk, and Firewire disk are all supported by EASEUS Partition Master.
The smallest capability is 2 GB and the largest is 1 TB.
EASEUS Partition Master can support 32 disks at most.
Main Features:
• Resize/Move partitions without data loss
• Extend system partition easily and safely
• Create, Merge, Split, Delete and Format partitions
• Support up to 2TB partition or hard drive
• Disk Copy, Partition Copy, Dynamic Disk Copy to protect or transfer data
Copy Wizard:
• Partition Copy: Fast file-by-file copy to protect your data before any operations.
• Hard Disk Copy: Copy the entire hard disk to another one without Windows reinstalling.
• Dynamic Volume Copy: Safely copy dynamic volume to basic disk and resize this basic disk, etc.
• Notes: Do backup your partition or disk before any partition changes with Partition & Disk Copy built in EASEUS Partition Master.
Partition Recovery Wizard:
• Recover accidently deleted files.
• Recover data from formatted partitions.
• Recover data from deleted or lost partitions.
Usability Features:
• Extend NTFS System Partition without Reboot - to maximize computers' performance.
• Operating System - Compatible with Windows 2000 Professional, Windows XP 32 bit, Windows Vista 32 bit, Windows 7 32 bit.
• Merge partitions into a bigger one.
• Split partition for different usage, one for system and another for data.
• Convert FAT to NTFS.
• Virtual operations - Each operation is listed in the left column "Operations Pending" and will be performed after clicking on "Apply" button and withdrawn step by step by clicking Undo.
• Disk Map - Visually demonstrate your disk/partition configuration; preview the changes before applying.
• Hide/unhide partition, set active partition, label drive letter, etc. - Change partition properties.
• Explore FAT/NTFS partition.
• Up to 32 hard disks - handle up to 32 hard disks - a flexible choice for server systems.
• Hardware RAID is supported.
•
New!
Convert dynamic disk to basic disk.
•
Rebuild MBR
to boot system again.
• Speed up your computer by
defragmentation
.
• Permanently wipes sensitive data on disk by
wiping disk
.
Take Advantage:
• Create at least two partitions: one for your Operating System and the other for your data.
• Copy partition before operating: using the copy wizard before any operation to protect your data.
If you are Windows Server users, EASEUS Partition Master Server Edition is a good choice.
It is reliable and cost-effective server management tool that provides better data protection, minimizes server downtime and maximizes server performance without data loss.
EASEUS Partition Master Unlimited Edition allows unlimited usage within one company.
It is a one-stop solution for maximizing all your servers' performance with all data protected for your IT infrastructure.
If you are providing independent technical services to multiple clients, EASEUS Partition Master Technician Edition allows you to provide service for your customers' PCs and servers.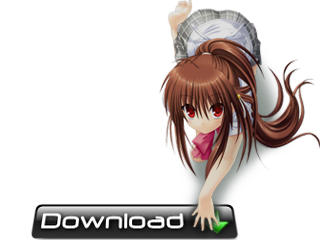 EASEUS Partition Master v5.8.1 Server Edition EASEUS Partition Master v5.8.1 Server Edition 查看最新版

如無畫面顯示,請於畫面上點右鍵>編碼>Unicode(UTF-8)

請更新【

WinRAR

】【

7-Zip

】以確保解壓縮無誤

如果你覺得本軟體好用的話請點一下右下角的

↘
感謝支持!也別忘了支持正版唷!
最後編輯: